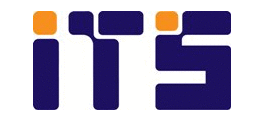 Configuration Controller


International Turnkey Systems
SW Configuration Managment
المهارات
Bachlor Degree in Engineering or Computer Science or any relevant dipoloma is a MUST
Position is based in Egypt yet; you must be willing to travel according to business needs
وصف الشركة
(ITS) Group, a leading integrated information technology solutions provider, offers superior products and services that enable organizations to keep pace with the evolving changes in today's competitive business environment, and to meet future challenges and opportunities. At ITS, we are proud of our long and successful track record since our establishment in 1981.

ITS implements cutting edge solutions for numerous valued clients in the Middle East, North African, and East Asian regions, as well as the Caribbean, through our resource pool of over 2,300 skilled IT professionals based in 24 offices worldwide. Our creative solutions support corporations and organizations to rapidly adopt new technologies that enhance business productivity and enable them to stay ahead of the competition.

We have a profound understanding of the regions that we serve; their cultures, values and business practices. Our training and track record, combined with our technical expertise and know-how, account for our continued success in the region and beyond. This, together with our alliances with global leaders, enable us to provide imaginative customized IT solutions to suit each client's unique local and international requirements.

For more information, please visit our website www.its.ws.